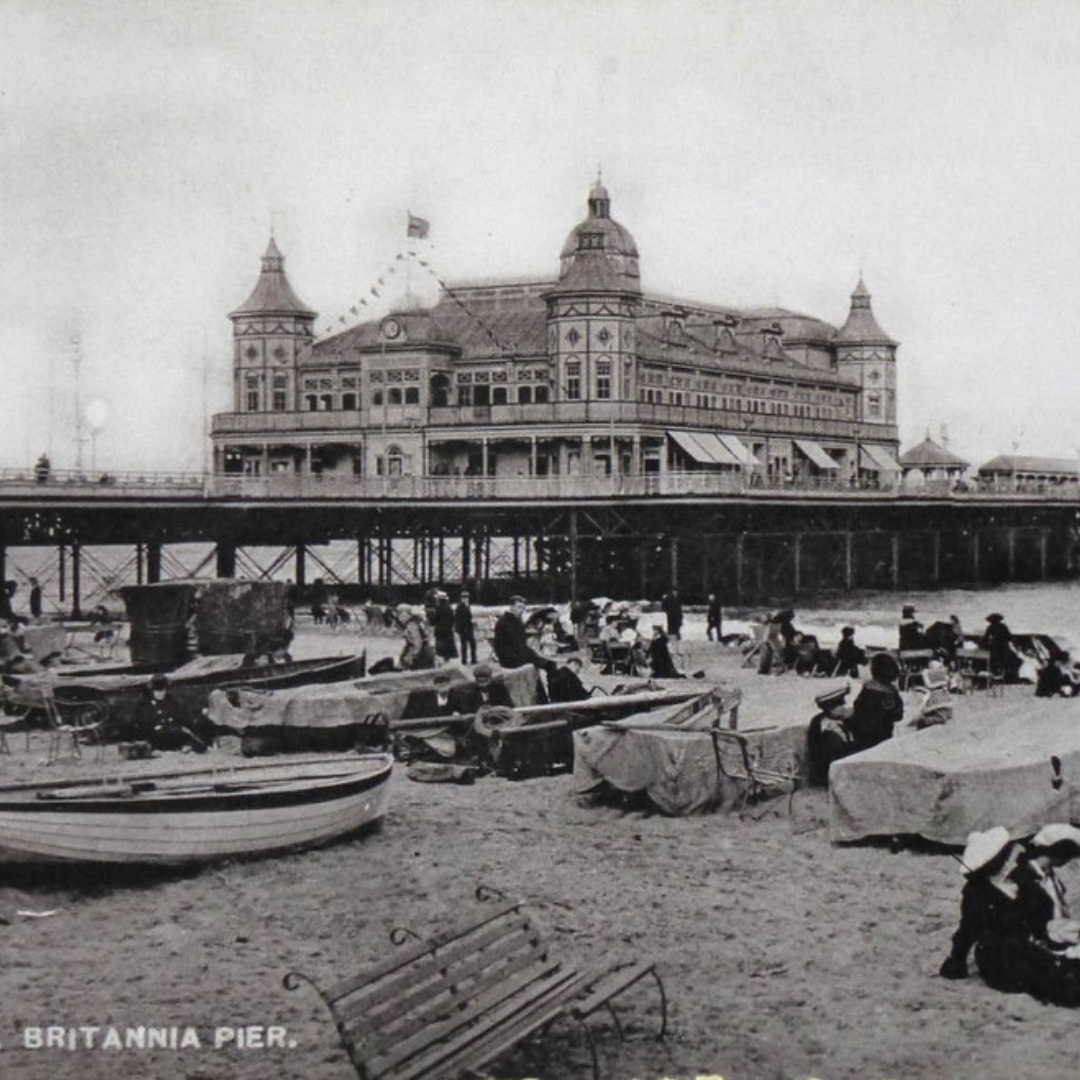 Britannia Pier Great Yarmouth Damage
The Britannia Pier Floral Hall Ballroom opened in May 1928 , but burned down in the month of August 1932. A brand new Grand Ballroom was opened in 1933, however it was also destroyed by the fire in April 1954 together with the third pavilion. The pier was shut and sectioned in Word War 2 and re-opened in 1947.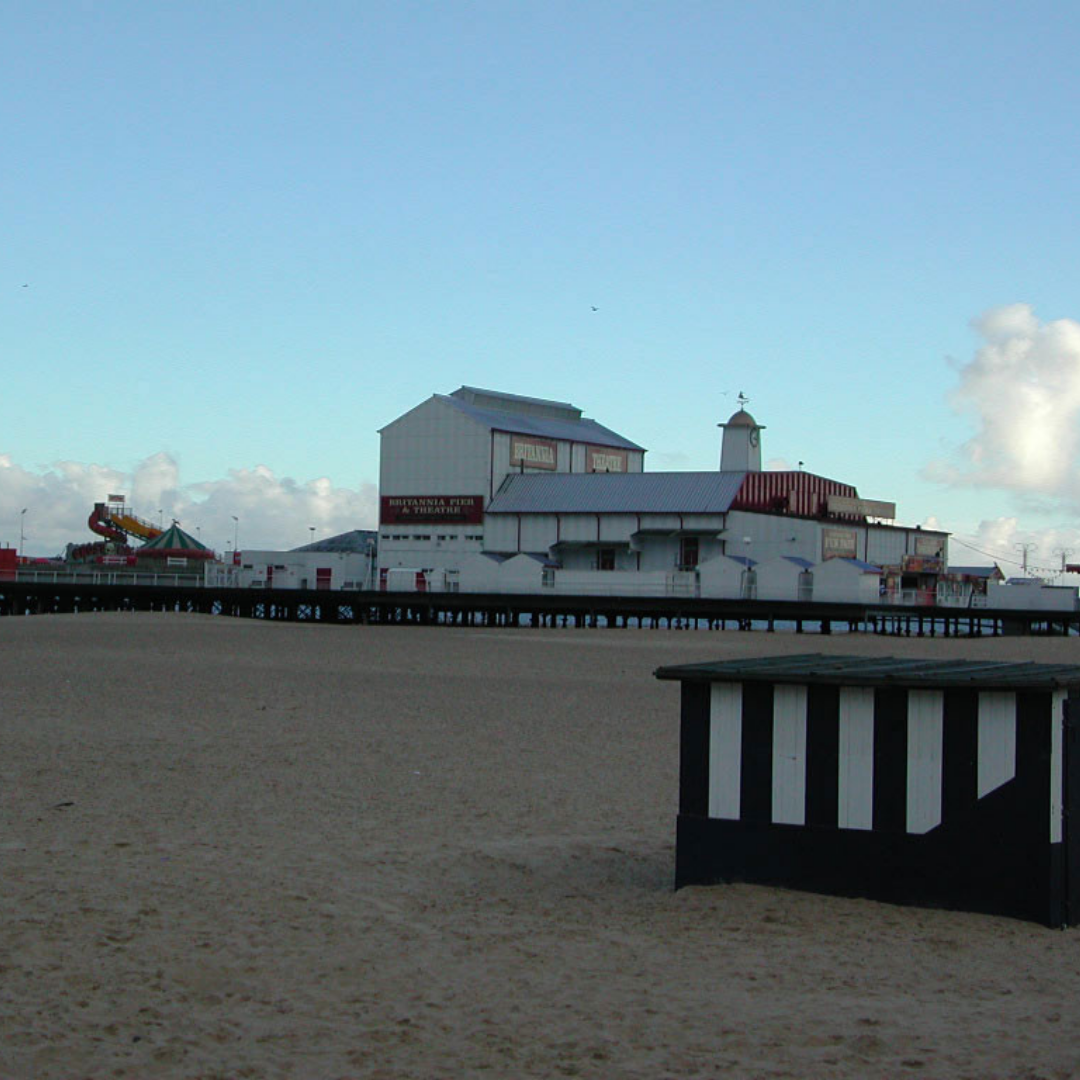 Britannia Pier Top Attractions
Britannia Pier is popular for seaside resorts featuring miles of sandy beach with beautiful landscapes and a wide range of traditional seaside activities. The most popular attractions at Britannia Pier are the miles of sand beach and the rides on the Pier. In summer different events are held including firework shows every week.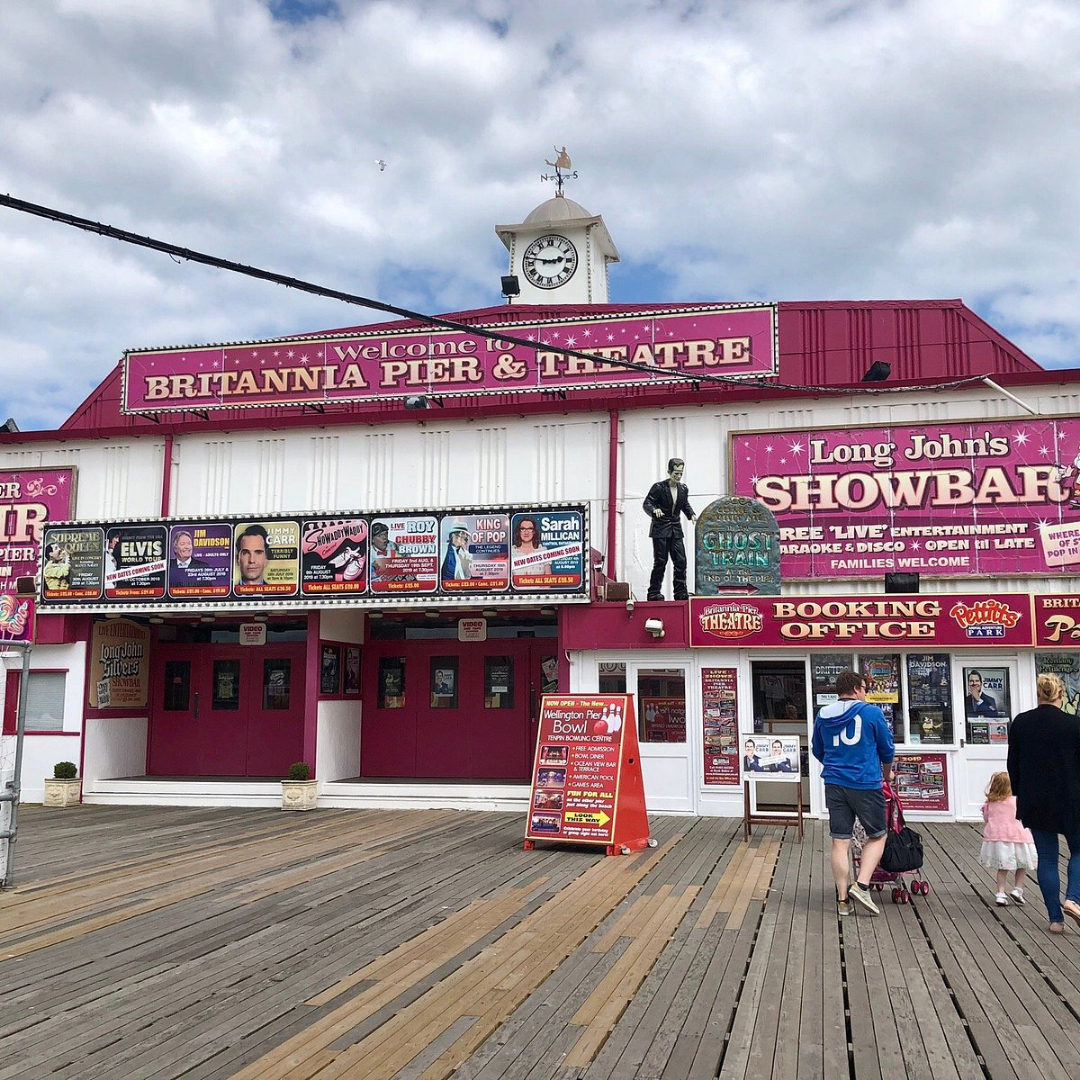 Britannia Pier Showbar
Take a drink on the sea & dance throughout the night. Britannia Pier Great Yarmouth night is a popular spot among locals. Live DJs entertain the crowd each weekend all year. Take a break in sunlight in showbar outdoor seating area that overlooks the beach and sea. Access to the theatre directly lets you experience an evening before the show.
Britannia Pier Situated at the center of Great Yarmouth's beachfront. Britannia Pier Great Yarmouth has something to offer for everyone: live entertainment, delicious food amusements, rides, and much more. Britannia Pier Great Yarmouth has maintained this sense of adventure by including more attractions to the pier than Victorians could have imagined.
Britannia Pier is one of the two piers in Great Yarmouth. It was built towards the northern part of the resort, in the 1850s. The first wooden structure that was developed by A W Morant, was an unassuming structure of 700ft (212m) long. It reached through elaborate gates made of wrought iron that were hung between two plain rectangular structures. After the latest renovation plan it was reopened open to visitors in 2008.
The first time the Britannia pier was proposed was in 1856. The Britannia Pier was built in 1858, a few years following it was built. Wellington Pier at a cost of 6000 sterlings.
The year following saw an onset of disasters that were to ruin the structure. A ship struck it, and the structure was destroyed by about 80 feet from the original 750 feet. The replacement was launched on the 13th of December, 1900 in the style by Joseph Mayoh and Arthur Mayoh.
The 810 foot deck of the Britannia pier and temporary pavilion were opened in the year 1901. The pavilion was later replaced by the first grand pavilion that opened on June 21, 1902. The pavilion was however destroyed by a fire on the Tuesday, December 22nd 1909.
A new structure was constructed however, it burned down in 1914. Some believe they were the responsibility of Suffragettes. The structure was restored in 1932 and lasted through in the Second World War although the Royal Engineers did blow a hole in the decking on the pier in 1940 in order to guard against enemy land!
Britannia Pier Great Yarmouth Attractions for kids
At Britannia Pier you'll find loads of fun things to do. Some of them are mentioned below:
1- Fire Station
2- Kiddie Rides
3- Junior Driving
4- Super Trucks
Britannia Pier Theatre
Britannia Pier is a great destination to visit while you are visiting Great Yarmouth; it has everything! Pier Tavern is always fun and they put great shows at the theatre, Britannia Pier is one of the few piers of England that still have its own theatre.
Britannia Pier Great Yarmouth Rides for all Ages
Britannia Pier Great Yarmouth Pier has a plenty to offer, from entertainment, rides, shows and games. The rides are great for kids and also for adults. Some of the most popular rides at Britannia Pier include: Giant Slide, Dodgems, Carousel, Formula One, Junior Driving and Ghost Train.
Britannia Pier Amusements
There's a great selection of amusements to win on pushers and fruit machines. A wide selection of video games to play for fun, prizes games, and grabbers to win fantastic toy stuffed.
Places to Eat at Britannia Pier Great Yarmouth
Britannia Pier Great Yarmouth offers various food outlets that sell everything from seafood dishes to snacks.
The Sea Chef Restaurant located at the entrance of the Britannia Pier, the Sea Chef Restaurant serves good quality traditional fish and chips (including an option for children) and the full menu which includes salads, burgers and baguettes paninis, and English breakfast.
Seafood Bar Situated beside the Upper Arcade, the Seafood Bar offers a variety of seafood such as cockles, muscles, whelks and jellied eels, prawns and many more. Choose your favorite or enjoy the seafood platter or drink with prawns.
Britannia Pier Sandy Beach
Great Yarmouth North Beach is a glorious sandy beach located to just north of Seafront to the Britannia Pier. The dunes are wide and sandy, ideal for walking dogs at any time of the year which leads to a tranquil large, wide beach that is facing to Scroby Sands Wind Farm.
Boat excursions, games of volleyball, and a swim into the North Sea – sound good? Take advantage of the whole thing with a cold ice cream in your hand in Britannia Pier Beach.
The sounds from the sea, the sand between your toes and , most important, that Ice cream! It's great fun for the whole family as well as a cost-effective and convenient means to get away from the home. Be sure to be prepared for any eventuality.
Facilities at Britannia Pier Great Yarmouth
It's a wonderful British custom to walk through the Britannia pier, and today you can take in a spectacular live entertainment and friendly bars and restaurants, food, drinks rides, amusements or just enjoy the sea breeze. Visit and glance at Britannia Pier which is certainly No.1 Great Britain Pier. There are a lot of amenities on Britannia Pier. These include:
Accessibility
Access for disabled persons is not possible.
Toilets with disabled access
Facilities for the hearing deficient
Facilities
Dogs Accepted
Toilets in public
Catering
Catering on-site
Children
Children's are welcome
Britannia Pier Conclusion
Britannia Pier is a short pier compare to other UK Piers. Still , it's a lovely view is worth a visit if you're within the area. Kids will love the fun activities at the Britannia Pier Great Yarmouth. The small rides are decent.
Fantastic cafe near the end of the Britannia Pier. They have an excellent 5 star rating and a wide menu of meals at an affordable price. It is a pleasure to stroll out onto the sea from the well maintained pier. A nice place to relax, sip an ice cold drink and take in the scenery. The seagulls are larger than the other resorts.
Spans: North Sea
Design: (i) A W Morant; (ii) James and Arthur Mayoh
Construction: Pier neck, 104 screw piles supporting steelwork; pier head 200 karri wood piles
Year opened: (i) 1858; (ii) 1901 (temporary), 1902
Original length: (i) 153m; (ii) 168m
Fire: 1909, 1914, 1932, 1954
Storm Damage: 1868
Restoration: 1901/02, 1910, 1914, 1933, 1946/7, 1957/8
The Great Yarmouth Britannia Pier has suffered an unusual number of accidents in its history. The length of the pier was reduced by a ship collision in 1859 and storm damage in 1868. A replacement was started in 1900 to the design of Joseph and Arthur Mayoh, however, it was destroyed by fire in 1909. The second pavilion was completed in 1910, but was itself burnt down on 17th April 1914, allegedly by suffragettes, who had been refused permission to hold a meeting there.
Marine Parada
Great Yarmouth
Norfolk
NR30 2EH

PierDom
Great Yarmouth's Number One Pier
Great Yarmouth Britannia Pier